Let's be honest.
To grow a business is hard. Really hard
Nothing nice comes easy.
Especially not in a world where digital marketing is developing with the speed of light.
It can feel like a jungle to navigate in.
But hey!
I have good news for you.
I have 7 Facebook ad hacks that are guaranteed to increase your performance by at least 330%.
Just kidding.
There is no "get-rich-quick scheme".
But there is quicker way to get the results you are looking for.
Let's dive into the juicy stuff…
Our proven 3-step method to solve probably one of the biggest pains among many companies: "Profitable and sustainable growth".
Before I lift the veil.
I want to tell you something that's unfortunately a fact…
I see too many companies and agencies staring blindly at ROAS and thinking they are profitable.
Most companies are happy with their agency, even if the results don't keep up.
I know this because I've seen it repeatedly when accessing new ad accounts…
Now.
Let me unveil our proven 3-step method on how we help companies getting profitable and sustainable growth.
So what is it?
Let me show you:
1. We get the foundation right.
2. We splittest, learn and optimize.
3. We scale.
Sounds simple right?
If I had to write about all that's in between, this would quickly turn into a longer novel…
Trust me, it's not just putting up some ads…
At least not if you want sustainable and profitable results.
But we have done it.
Again and again and again…
with battle-tested methods we have routinely generated extraordinary results for the +20 companies we have helped.
"We can do the same for you…"
Before you roll your eyes and think: "Ohh no not another agency promising to take my sales to the moon…"
Maybe you're scratching your head after nothing happened the last time you hired a marketing consultant…
But let me be totally honest with you.
I don't promise good results…
I guarantee it!
and this is not just another empty guarantee…
We set a clear goal that we must achieve within a time frame.
If we don't hit that goal, then you get a 100% refund.
No questions asked.
Now you know that I only work with clients that I feel 100% confident about getting them the results that they're looking for.
So if you feel stuck and dissatisfied with your current results.

Or…
If you're flying…and simply want more.
More security.
More money.
More freedom.
More memories.
More time with your family.
What ever it is for you…
Now hit the button and claim your free no-obligation call with me (Gustav).
We only want win-win collaborations.
Coffee on me ☕️
Bicycles designed en Copenhagen
Denmarks largest pet webshop
An exclusive jewelry brand
The leading online yogaplatform in dk
A large bicyclestore with ecommerce
Retailer of martin guitars
We do one thing - and we are the best at doing that.
We do paid ads and paid ads only. We are specialists and not generalists. Although we focus exclusively on executing on paid advertising, we're still your personal full-time partner in digital strategy. We will help you reach your end goal: Profitable growth in your business.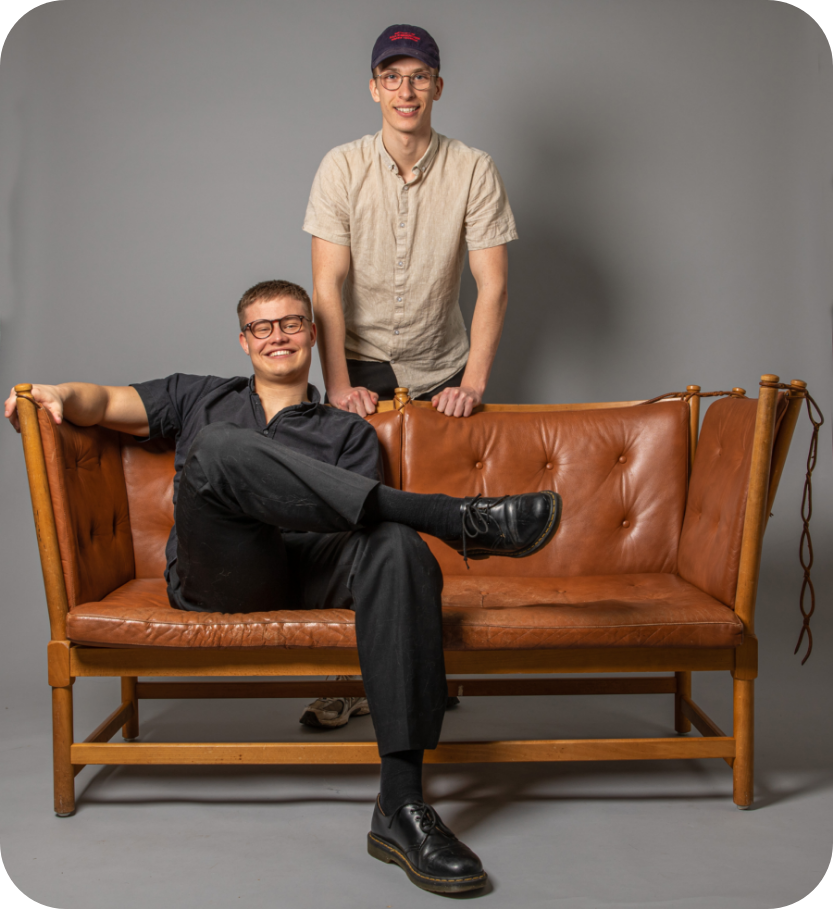 At Brun & Bøge we usually say that we are helping our clients as a partner, just without taking any share of the company. We do really care about your brand and will treat it as if it was our own.
We are different in the way we work, which does away with the way the old-fashioned agency works. Maybe you have tried it before… Month-long on-boarding processes, high start-up fees, poor communication, and the list goes on. We make it all feel seamless all the way from streamlined onboarding to centralized and fast communication.
But let's be honest, you are not here to read about us. You are here to find out if we can assist you in growing your business. Let's make it about you. Go ahead and book a free strategy meeting further down.
Claim your free no-obligation call